Tamworth Turf Delivery
07th Dec 2021
Due to the ongoing wet weather we have had to postpone our scheduled
Tamworth turf delivery a couple of times. Yesterday we finally managed to get it there.
It was all Sir Walter Buffalo. Several return private customers, a new customer and a Landscaper. All were very happy with the Turf and our Service. The Landscaper in particular commenting on the easiness to lay, great contact with the soil (being in slabs) and the condition of the turf.
We got back on farm just in time to harvest for some pick ups and then the sky opened up again and dropped 20mm on us.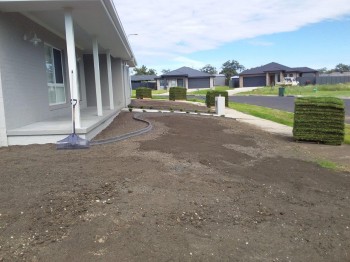 click for larger image