Winter 2021 at Rivendale
17th May 2021
Winter is well under way once again, we have let the turf experience a couple of frosts on it, before covering a portion of the Sir Walter with the Frost Blankets, so it doesn't get too damaged over Winter and it is ready to go once things start to warm up again in Spring.
Over the Winter we will constantly check the blanket is still firmly in place, especially after strong winds.
Pre emergent chemicals have also just recently been sprayed out on all the turf to ensure weeds stay under control.
All farm machinery and delivery truck will have thorough maintenance inspections and services done over the Winter period.
Our new Cattle dog pup Mouse is growing quickly and gradually getting use to things that go on around the farm, she is quite the mischief maker.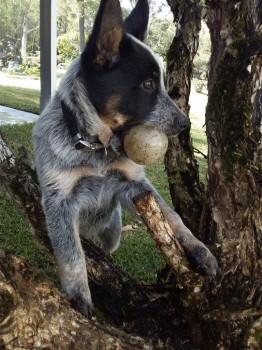 click for larger image